Bell Site
This site is to be redeveloped as workforce housing for Napa Valley Wine Train employees and will be accomplished by realigning the railroad tracks.  As a truly integrated transit development, a new pedestrian link from Soscol Avenue to the Gateway Transit Center will be a tremendous benefit to the community. The project sits in close proximity to downtown Napa allowing easy walking distance to many amenities including the Vine Trail.
One Lake Family Apartments
One Lake Family Apartments will provide 190 affordable units in the city of Fairfield.  Each residence will have private outdoor space and over 25,000 square feet of communal outdoor space among the building's large courtyards that can allow for social distancing.  Exterior amenities to be included in the design are a children's play area, community garden beds, outdoor dining, fitness station and bike parking.  Flowering accent and shade trees will be planted throughout the site.
Vista Tulocay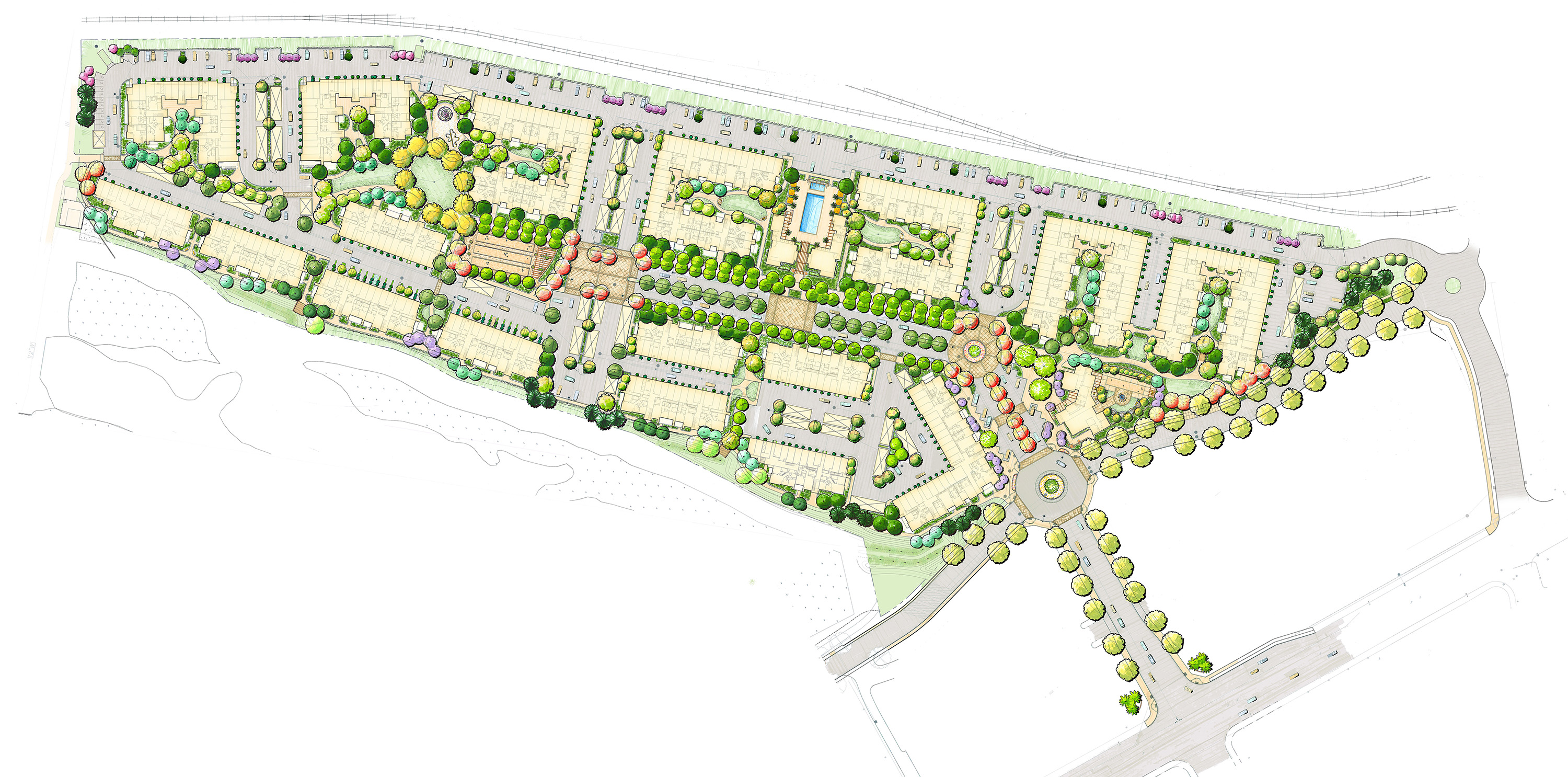 This 482-unit pedestrian-friendly apartment development is located within the Gasser district master planned area of Napa.  Its close proximity to restaurants, retail, entertainment and regional trails promotes the walkability of this community.
Project amenities include a variety of courtyards & open space, children's play areas, bocce courts with covered seating area and a community center with cabanas & pool.