Vista Tulocay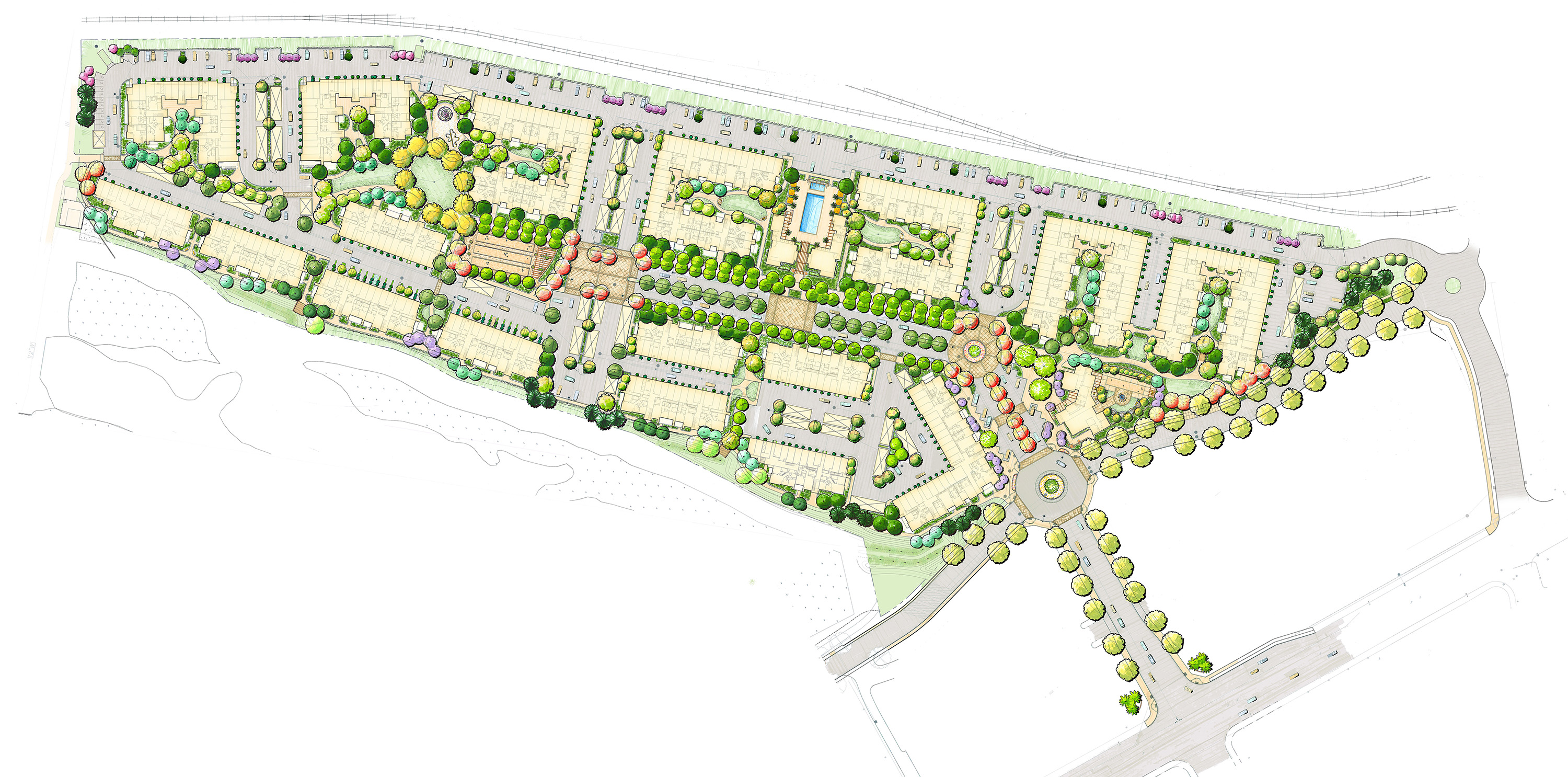 This 482-unit pedestrian-friendly apartment development is located within the Gasser district master planned area of Napa.  Its close proximity to restaurants, retail, entertainment and regional trails promotes the walkability of this community.
Project amenities include a variety of courtyards & open space, children's play areas, bocce courts with covered seating area and a community center with cabanas & pool.
Hilltown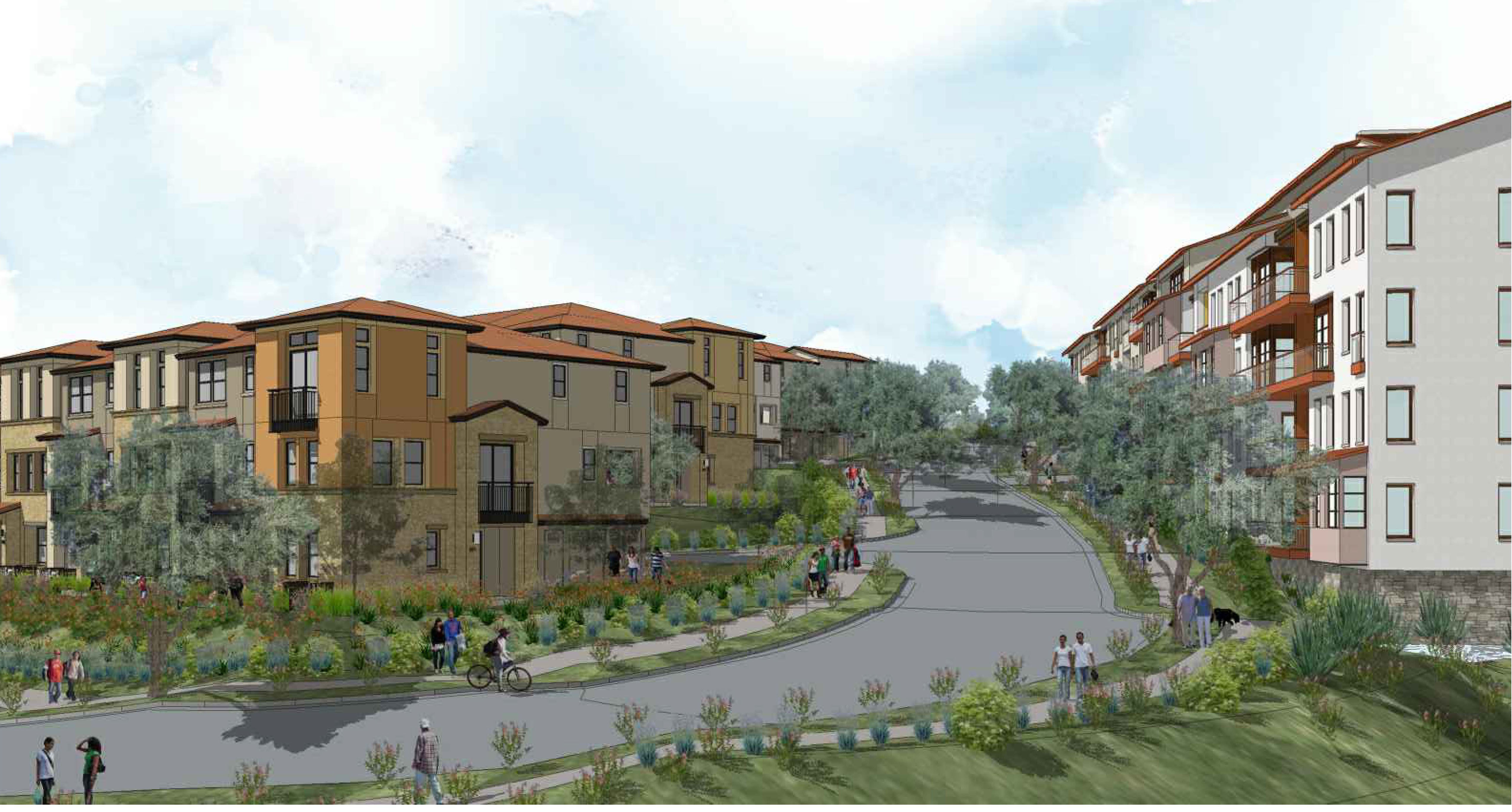 Nestled into the hills of Hercules, Hilltown will provide much needed housing for the Bay Area.  In partnership with Santa Clara Housing Group and KTGY, we are developing plans for this new 44 acre community that will include commercial space as well as almost 600 multi-family homes encompassed by passive open space and recreational amenities.
Winchester Ranch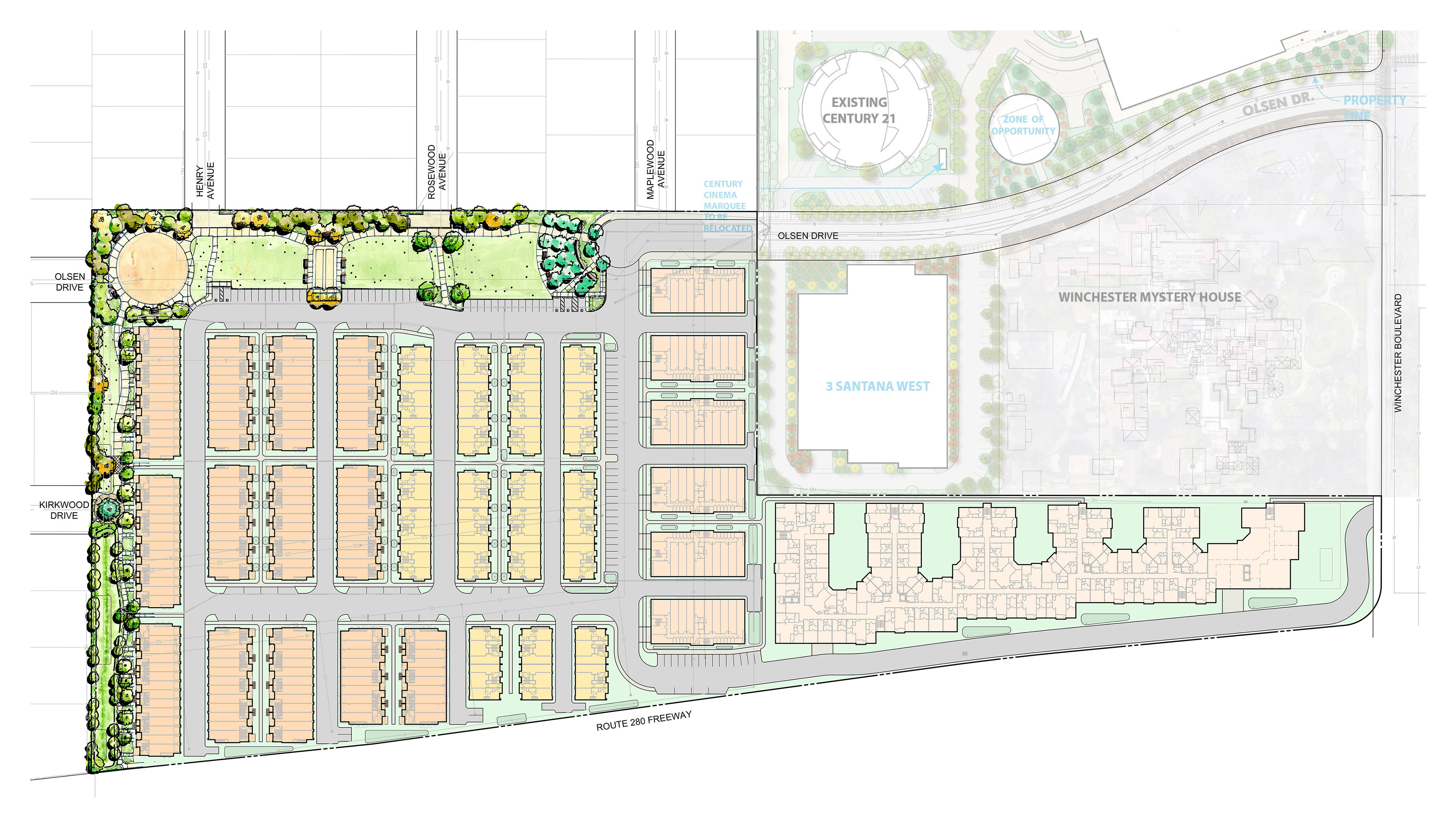 Introducing Winchester Ranch, a new subdivision to be built next to the infamously haunted Winchester Mystery House in San Jose.  Once built there will be a large number of residential units, including townhomes, stacked flats and apartments. Also, a public park that will be available for the entire community is currently being designed with input from local residents.  Stay tuned as this project moves forward!