End of Watch Memorial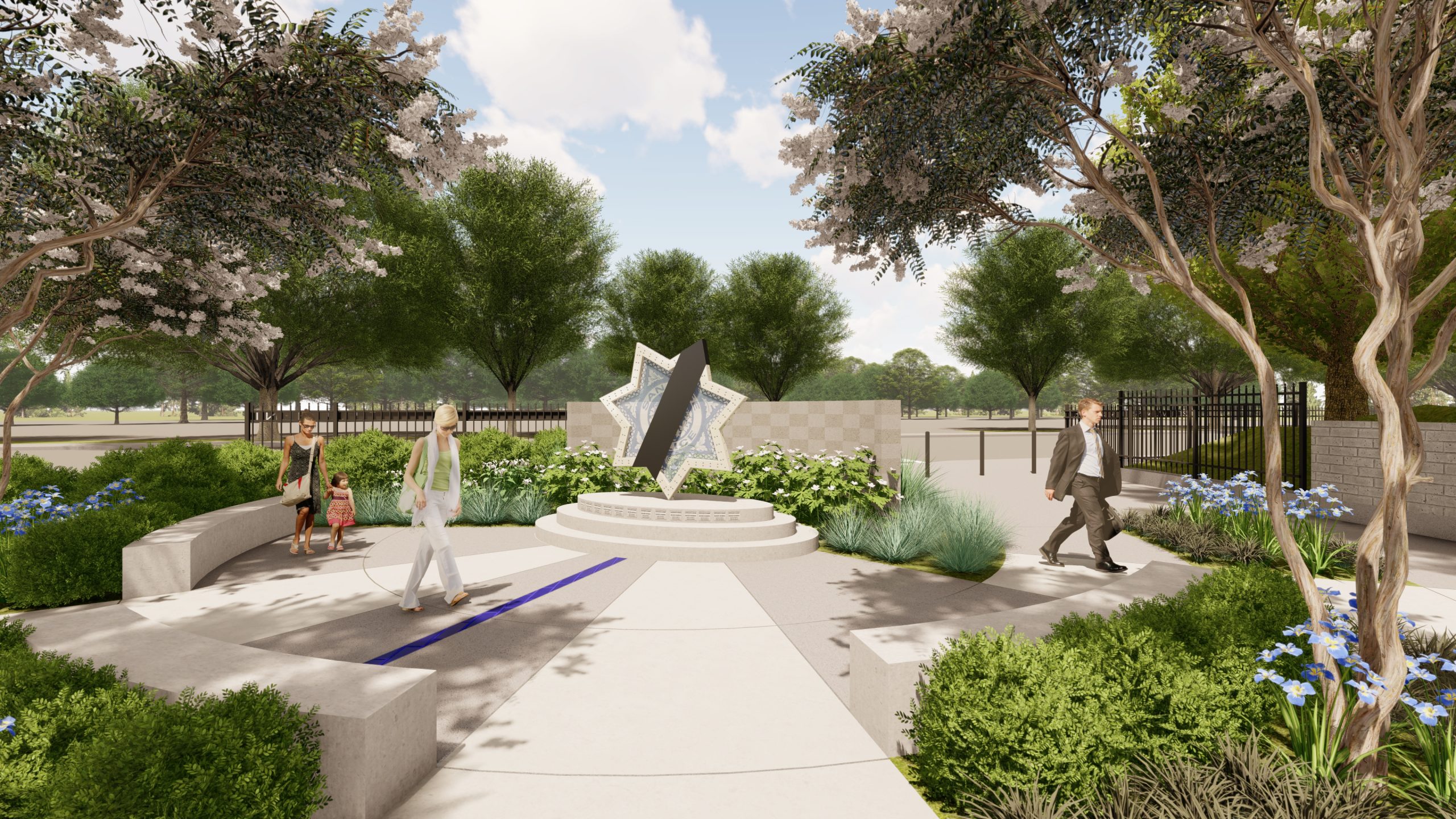 Launched by The City of San Jose, the End of Watch memorial is designed to be a place for officers and the public to honor the fallen officers of San Jose. Gordon Huether's sculpture of a police badge with a black band is the focal point of the space. The landscape around it is designed to draw focus to the sculpture and compliment the geometry of the piece. The memorial can accommodate one passerby who would like to quietly reflect as well as large groups at ceremonies to remember the fallen officers.
Hopper Street Mixed Use Development
The Hopper Street Mixed Use Development for Scannell Properties is a unique riverfront redevelopment project just northeast of downtown Petaluma that includes two 2-story commercial buildings, a 3-story parking garage, 85 single family and 74 duet residences, an 80-unit affordable housing apartment complex, and a multi-use trail along the river edge. The development of this multi-use trail completes an important segment of the Petaluma River Trail system providing connections to adjacent developments and additional recreational amenities to the community at large through a children's play area, picnic areas and multiple outlook points. 
Quarry Heights
Quarry Heights is an affordable housing apartment building in Petaluma that, in collaboration with Burbank Housing, we are entrusted to design multiple outdoor spaces.  Throughout the site many amenities are to be created such as a long dog run, raised garden beds for the community, children's play area, meandering walking trail adjacent to the Petaluma River where buffer planting will be installed.